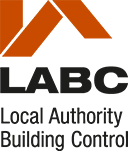 Technical guidance
Our technical guidance notes are intended for use by construction industry professionals. The information they contain relates to many aspects of the Building Regulations that non-professionals may also find useful.
Advice for professionals on the areas of building work which require Building Regulations approval
Find the most recent versions of the approved documents that support the technical Parts of the Building Regulations, together with Regulation 7.
If you are carrying out building work, or employing someone else to do it, you may need to notify the Health and Safety Executive (HSE).
Loft conversions - advice and technical details on the aspects you will need to consider
All electrical work in dwellings needs to follow the electrical safety regulations set out in building regulation.
Building warranty insurance providers will fix fundamental problems with your house, such as cracked walls, damp and drains.
Asbestos is a hazardous waste substance and must only be moved or disposed of under strict health and safety rules.
In the case of immediate danger the council has powers to take action to ensure public safety.
If you plan to demolish a building or part of a building, you must let us know.